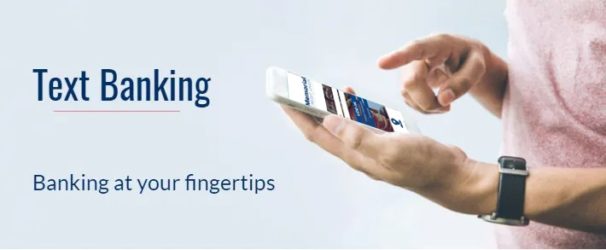 | Text | Description |
| --- | --- |
| | Returns account balance information |
| | Returns a transaction history for a specified savings or loan account |
| | TRAN (amount) e.g. TRAN 250 - Transfers the amount that you specify from one account to another. |
| | |
| | |
| | List Text Banking commands |
Text Banking enables you to check your past transactions and account balances via text messages on your mobile phone or wireless device. It's free, safe & secure!
How does it work?
Using your smartphone, send a text message with a command word like "BAL" to 59217 and we'll reply instantly with your account balance. It's just like texting a friend!
How do I get started?
Enrollment is as easy as 1, 2, 3! You must first log in to your MCU Online app, click the Settings icon, then click Settings and select Text Banking. Once there, simply follow the prompts:
1. Enter your cell phone number
2. Enter the activation code sent to your mobile device
3. Select your accounts and notifications
Once you've set up your notification preferences… you're good to go!
Text Us at 59217
Send text messages to the Memorial Credit Union Online number 59217.
*Messaging and data rates for your phone may apply.